CUSTOMER INFO
NEW CUSTOMER SETUP
If you are not currently a Molded Products customer, we invite you to call our Customer Service Department at (800) 435-8957 or send an online request. We will promptly assist in setting up an account. You may also fill out the credit application below. Once this brief process has been completed, you may begin placing orders immediately.
ORDERING INFORMATION
◄ PHONE ORDERS
To order by phone, please call us at (800) 435-8957 and one of our customer service representatives will be happy to assist you. The Customer Service Team is available Monday through Friday between the hours of 8:00 AM to 4:30 PM CST.
◄ WEB ORDERS
To begin online ordering please go to the top of the home page and create an account. Once you have been approved a confirmation email will be sent to you with log-in instructions.
◄ FAX AND E-MAIL ORDERS
You may fax your orders to (800) 227-7935 or e-mail orders to sales@moldedproducts.com
To ensure prompt order processing, please provide the following information:
Account Number
Bill To and Ship To Address
Purchase Order Number
Your name, telephone number, fax number, and e-mail address
Product number and description
Order quantity and unit of measure
PAYMENT OPTIONS
◄ OPEN ACCOUNT AND CREDIT APP.
Molded Products offers open account purchases, subject to prior credit approval. For a credit application click here. To set up an account, please contact Customer Service at (800) 435-8957.
CREDIT CARD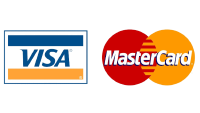 Molded Products accepts Visa and MasterCard.
RETURN GOODS POLICY
Molded Products will not accept any returns without an approved return goods authorization. Request for return must include a detailed list of items, lot numbers and reasons for return. Returns must be made within 30 days of purchase. Returns must be shipped prepaid unless it is the result of Molded Products' error. In the event that it is due to Molded Products' error, then merchandise may be returned, after a return goods authorization number has been given. At that time, a UPS call-tag will be sent to collect the merchandise being returned. Returns are subject to a 25% restocking charge unless they are a result of Molded Products error. Molded Products will only accept product with un-opened, un-damaged packaging for credit.