Description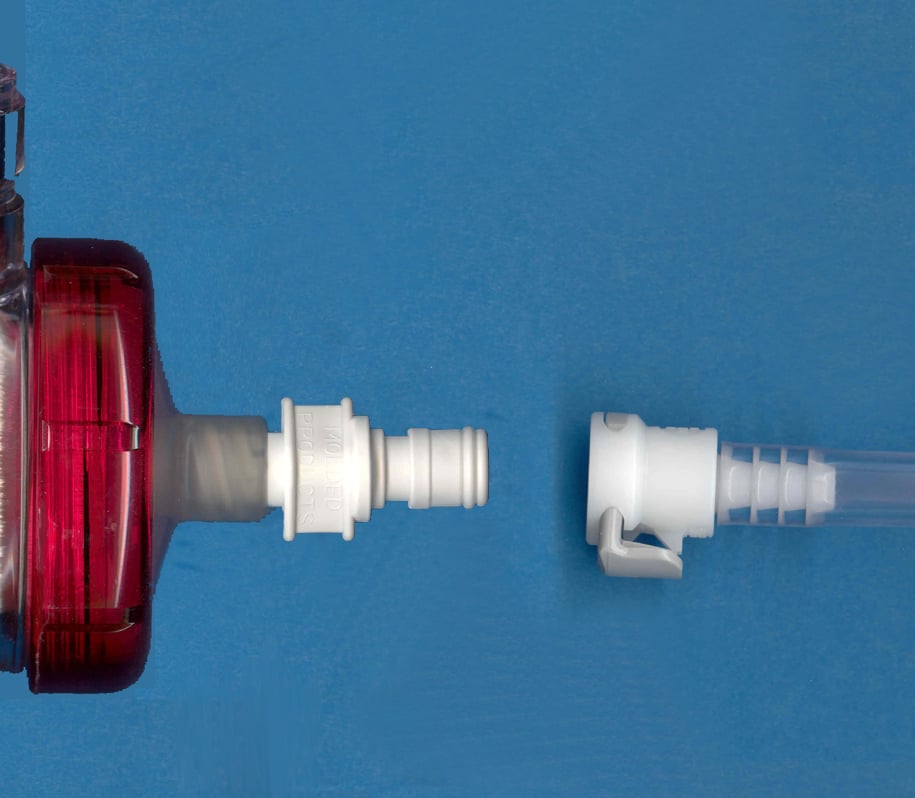 Guidelines to Optimal Performance
Twist the DIN end of the MPC-700 into the blood port of the dialyzer.
Push the Colder® fitting end of the MPC-700 into the Renatron® machine connection.
That's it! The MPC-700 is a very easy-to-use, cost-efficient alternative to other products on the market. The Barrier Adapter with Q-Seal helps ensure patient safety from cross-contamination during reprocessing. This system easily connects and disconnects, which means no more fumbling with extra pieces and extensions.
Comparable To: Medivators® Part #78397-699
Latex Free!
Phthalate Free!
DEHP Free!
PVC Free!
Packaged 50 pcs. per bag /200 pcs. per case
| Theirs | Ours |
| --- | --- |
| Contaminants are notorious for becoming trapped under O-rings. | No O-ring for contaminants to hide under! |
|  O-ring generated seal. Requires removal and replacement for disinfection. | Built-in Q-Seal. No removal, no replacement, no worry! |
| Manufactured with PVC Material. (PVC material is known to contain DEHP and Phthalates). | Manufactured from a Patented Medical Grade material that is Latex Free, DEHP Free, PVC Free, and Phthalate Free! |